0
How to Seal a door (mini tutorial)
Next to deal with is the inner door skin.
Once you are happy you have properly covered the inside of the external skin you are ready to seal up the door.
Again make sure you are working with a clean surface. Then address the holes you used to feed your deadening to the inside of the door these will need to be covered. Now quite a few people on here use MDF to do this as have i in the past but never again as its awkward messy & time consuming.
On this build & for the first time i have used Dynaplate & IMHO it is awesome stuff...Nice & thin very light easily workable & once in place creates a drum like seal that doesn't move...
First i cut the plate to the template for the hole to be covered using a plain ordinary pair of kitchen scissors. Allowing around an extra inch all round template to stick to the panel.
The first piece applied had to allow the bars for the locking mechanism to run though it so i looked at were they ran through the door panel & cut a small snip in the plate to allow the bars to run through it.
A little tip for this is if you need to run cables or bars though your sound deadening try using a small piece of tubing or even a straw...
Cut it to the length you need slice it down the full length stick sum grease / Vaseline etc in so it doesn't fowl & clip it over the bar or cable..
Then fix your pre-cut panel ( Dynaplate in this case ) in place & bond it onto the door skin.
To keep guide straws or tubing in place use a small piece of your sound deadening folded half way back on itself...
Then continue to cover the rest of the access hole by your chosen method...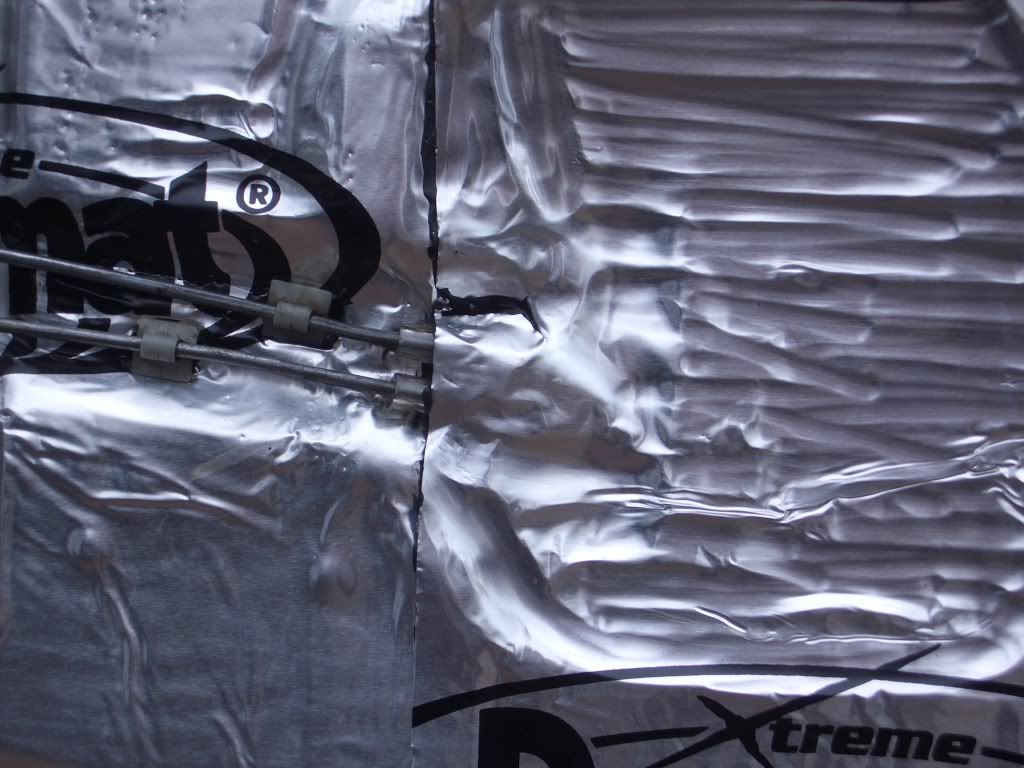 Finally repeat what you first did to the outside of the internal door skin.. I used a roller for this & to make sure i had good contact with the metal work were the pressed channels in the door were i simply turned it round & used the smooth end of the handle & A GOOD PORTION OF ELBOW GREASE....
JOB DONE...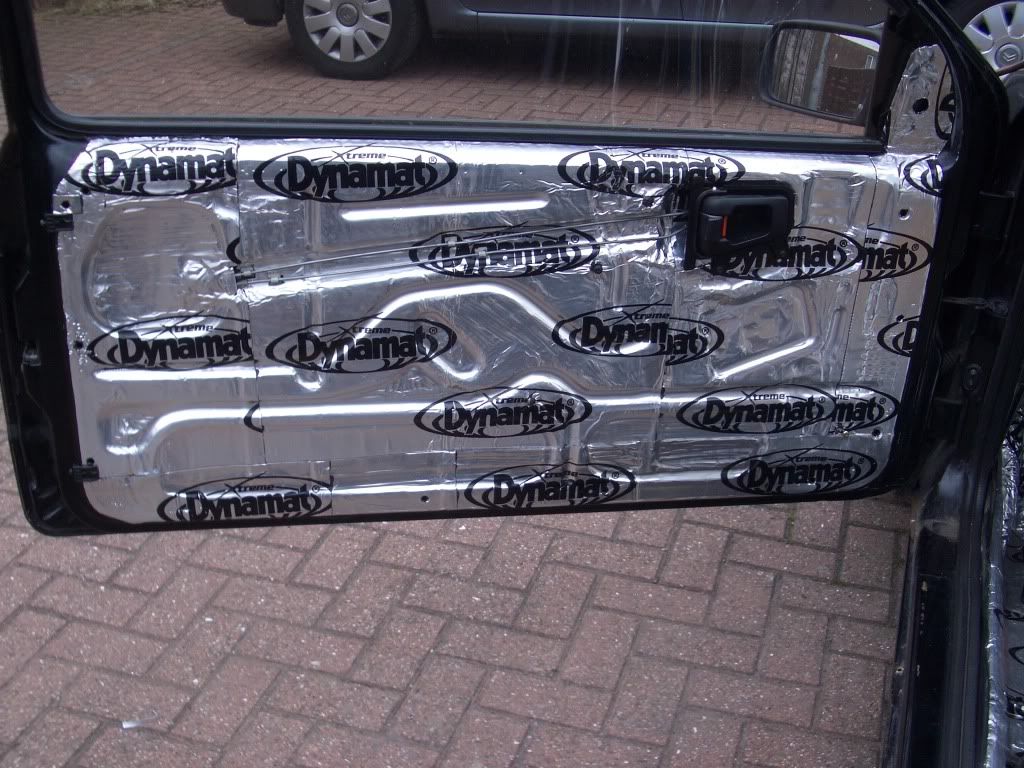 Well apart from putting 1/8 inch Dynerliner over it...
If your interested in more of this kinda thing you can view the rest of my build thread here..
The Cosworth
Like i say hope this helps some of you guys.
There are many other sound deadening products available on the market
Article: How to Seal a door (mini tutorial)