Hi all......
i have a query regarding the need to run 8ga from amp to sub...
we all buy hefty cables to run our equipment.... 0ga from batt to Amp, 8ga from Amp to sub, yet as soon as the 8ga runs through the banana plugs its then carried on by tiny tinsel leads buried into the spider or tiny cables running to the coil...
example...
here's a
pioneer TS-W5000SPL
here you can see the 8ga coming up to the sub & then being choked by these pissy little leads.... surely this creates resistance.??(tinsel leads are even smaller)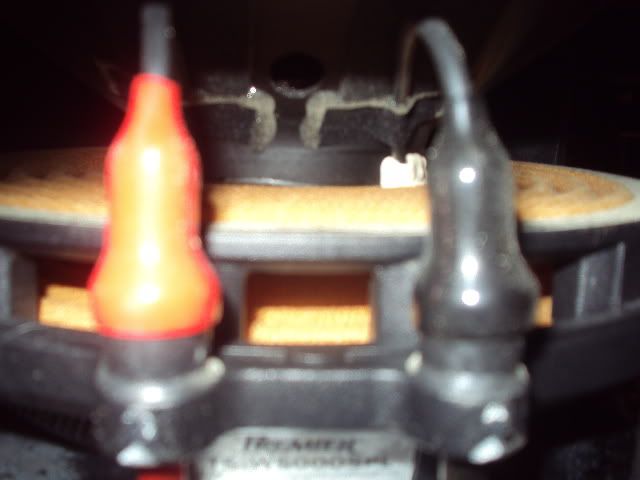 so where is the logic in running such hefty runs to subs when theyre all being intercepted before hitting the coil by what appears to be inadaquate wire..??
enlighten me ICE Guru's